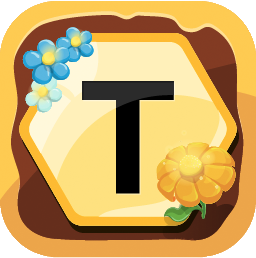 Toliti is a new mobile word game from Slovenian developers.
The goal is to find hidden words in a grid. All you have to do is to slide each letter in any possible direction to create a word. You have to find as many as you can, but you only have three minutes to do it. When you have collected enough points you can move to a new level.
Toliti is a new addictive mobile game that will train your brain to think and learn faster while having fun.
Available in many languages

Hidden over thousand words

Fun and educational

Many difficulty levels

Available free on the App Store
Mobile game was released in April, 2019 on the App Store. 
GAME:

 Toliti – best word game
DEVELOPER:

Top App d.o.o.
Špruha 19
Trzin, Slovenija
RELEASE DATE:
April, 2019
OPERATING SYSTEM:

iOS
PRICE:

FREE with in App purchases
WEBPAGE:

www.toliti.com
EMAIL:
support@toliti.com
SOCIAL MEDIA: